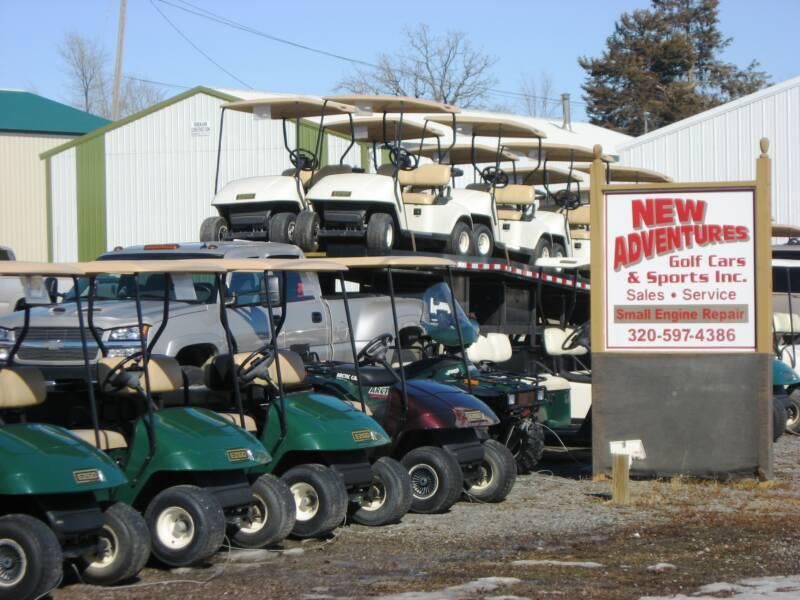 NEW ADVETURES GOLF CARS & SPORTS INC.
We are a hometown-family operated business, a family of pros who work hard for our customers and our community. Sales and service equals satisfied customers! These are the words that Clarence and Ron Buerman do business by. Established in June of 2004, New Adventures Golf Cars and Sports of Richmond guarantees satisfaction.

How do we maintain a small town feel and yet deliver a professional and enjoyable experience? It's simple... years of experience. At New Adventures our mission is to offer you the latest in parts and products, at the best prices, and support the sale with great service. We pledge to make your experience both beneficial and enjoyable. Once you try us, we're sure you'll be back for more!

New Adventures is an authorized Husqvarna and Star Golf Car dealership. We are proud to carry a large selection of new and pre-owned inventory. When you are ready to invest in a new lawn tractor, power equipment, or golf car our friendly and knowledgeable staff are prepared to make sure your experience is outstanding, from assisting while you're making your choice to ongoing maintenance, service and customization. At New Adventures, we value the opportunity to create a long-term relationship with our customers, and we do that by giving you the best customer service available.